Recognised for transforming Digital Front Door and Patient Engagement
This week CB Insights revealed 150 of the most promising digital health companies in the world. Careology was announced as one of the winning companies in transforming Health Tech in 2022 and one of only nine UK health tech companies to be recognised in this prestigious list.

Paul Landau, CEO said:
"We are incredibly proud to be part of CB Insights' Digital Health 150 list. It comes towards the end of a game-changing year of high-profile tie-ups between Careology and leading healthcare organisations in the UK and North America. As we continue to scale our digital cancer care platform, we are committed to transforming traditional cancer care, with our unique patient first approach, which blends a consumerised user experience with clinical rigour and efficacy. This announcement is truly a testament to the passion and dedication of the Careology team and our focus on innovation and partnership with the amazing healthcare professionals we work with."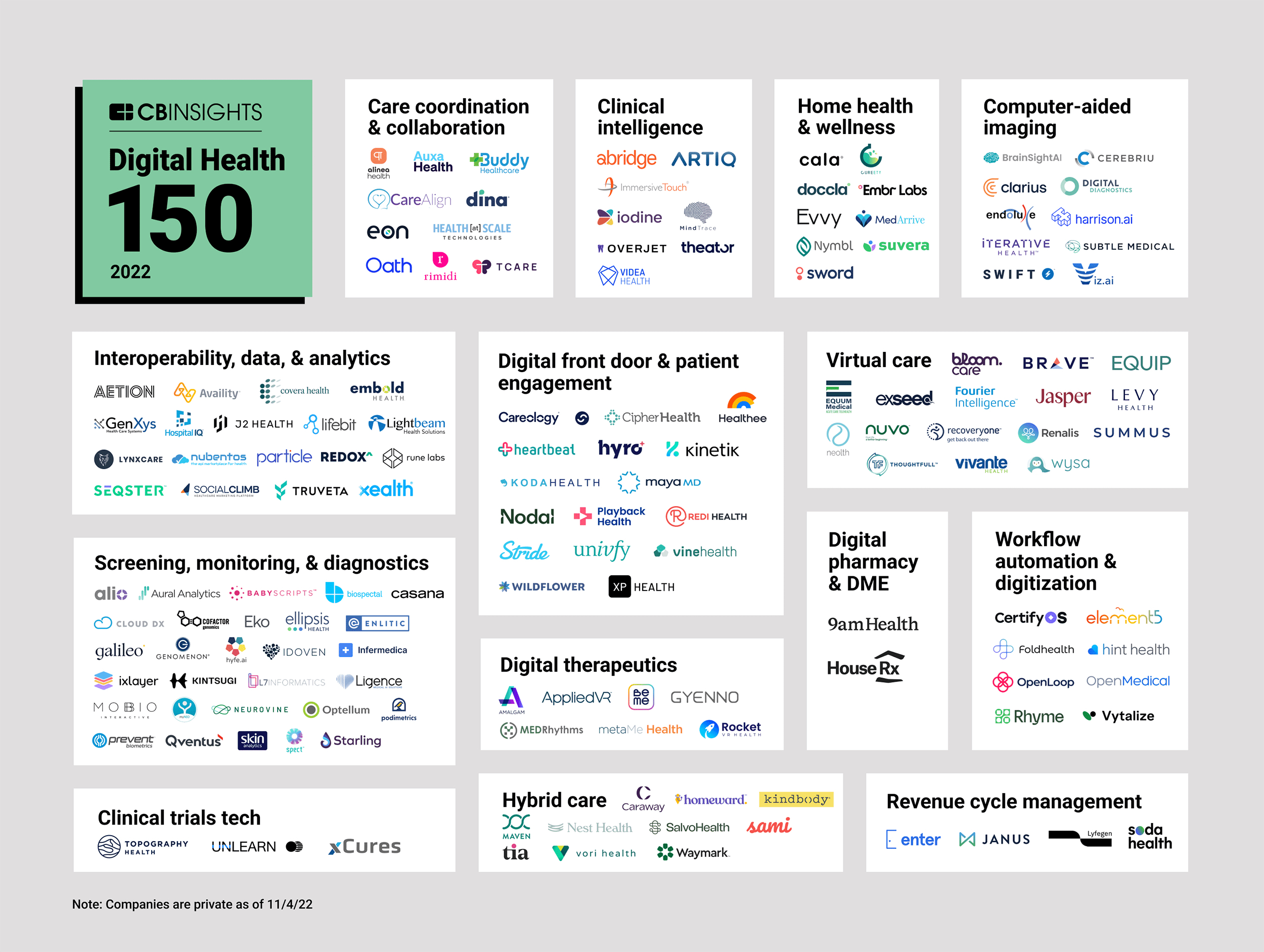 The winners were chosen based on several factors, including data submitted by the companies, proprietary Mosaic scores, company business models and momentum in the market, funding, business relationships, investor profiles, competitive positioning, tech novelty, and more. CB Insights' research team also reviewed over 3,000 Analyst Briefings submitted by applicants. The 150 winners were selected from a pool of over 13,000 companies.
Read for more on this year's winning companies including startups working on interoperability and data integration, home care and monitoring, AR/VR in healthcare, hybrid care, and more.
About Careology
Careology is building the world's leading digital cancer care platform. By equipping and seamlessly connecting patients, caregivers and healthcare teams in a complex pathway, our mission is to use technology to transform traditional cancer care and change everyone's cancer story for the better. Today the platform allows patients to manage and navigate all aspects of treatment from their device, while leveraging critical data on symptoms, medications, side effects and more, to deliver insight and analysis to clinical teams through a 'virtual ward'. By increasing the potential for patients to self-serve, improving workflows, making 24/7 monitoring possible and putting a unique data set to work, we are helping to relieve pressure on health systems, while reducing costs, improving patient and clinician experience, and optimising health outcomes.