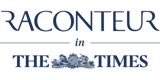 Careology is proud to be included in this year's Combating Cancer special report by Raconteur, published in The Times.
Throughout 2020 we have seen the need for technology to better support people living and dealing with cancer. With reduced face-to-face hospital appointments and limited supporting services available due to the pandemic, Careology is supporting patients - helping them to feel safe, more organised and involved in their treatment. Whilst also providing effective remote patient monitoring for healthcare professionals - enabling supported self-administration, proactive care and better informed consultations.
This digital approach will be vital as the numbers of people in the UK living with cancer is forecast to rise from 2.5 million to four million by 2030, according to Macmillan Cancer Support. Digital cancer care is key to improving health outcomes and long-term survival rates, with the NHS investing in technology to meet an ambition that by 2028 an extra 55,000 people each year will survive for five years or more following diagnosis.
Paul Landau, Founder & CEO of Careology said:
"We have received very positive feedback from the patients and caregivers who are using Careology. It's helping them feel far more secure, organised and connected during treatment. For clinicians and healthcare providers, it represents an opportunity to drive efficient and cost-effective cancer services."
To read the Combating Cancer special report by Raconteur, published in The Times click here.
Careology is a digital healthtech platform that helps people living and dealing with cancer to navigate their journey, using wearable technology to connect them with their clinicians, caregivers and family. It also allows healthcare professionals to monitor their patients in real-time, making early intervention more likely and saving lives in the process. Careology is a recommended service by Macmillan Cancer Support and recently featured in the StartUps100.